Legitimate Piracy – Online NOW!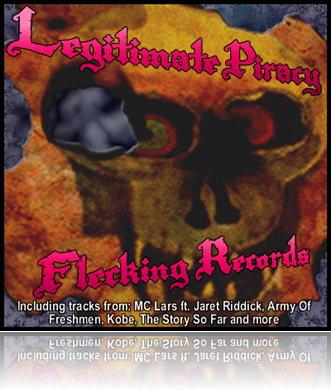 Ahh the moment you have all been waiting for, the album is online and available to download now!
Click here to download the album and for the full track listing.

Big thanks to:
MC Lars,
Army Of Freshmen,
Steve from Second Chance,
Owen from TSSF,
Aaron from MIBL,
Ryan from Kobe,
Mike from Hypo Psycho,
Pete from NYH
and Sliced Peach.
My favourite track? Download This Song by MC Lars.
Not only a personal favourite of mine but a huge part of the inspiration behind this album.
Check out the video below:
[youtube=http://www.youtube.com/watch?v=2zTPDVkVFOs]