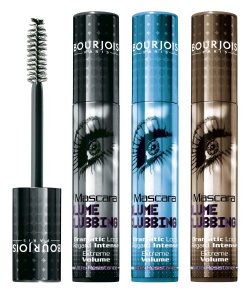 Bourjois Volume Clubbing Mascara.
I tried out the Absolute Black one last week and I've never looked back!
It's as dramatic as it promises on the tin and give you thick long black lashes.
You can also get it in Disco Blue and Brun Remix.
What could be cooler than that? They have an effing funky website! Click here!