Left 4 Dead 2 Outbreak Hits London!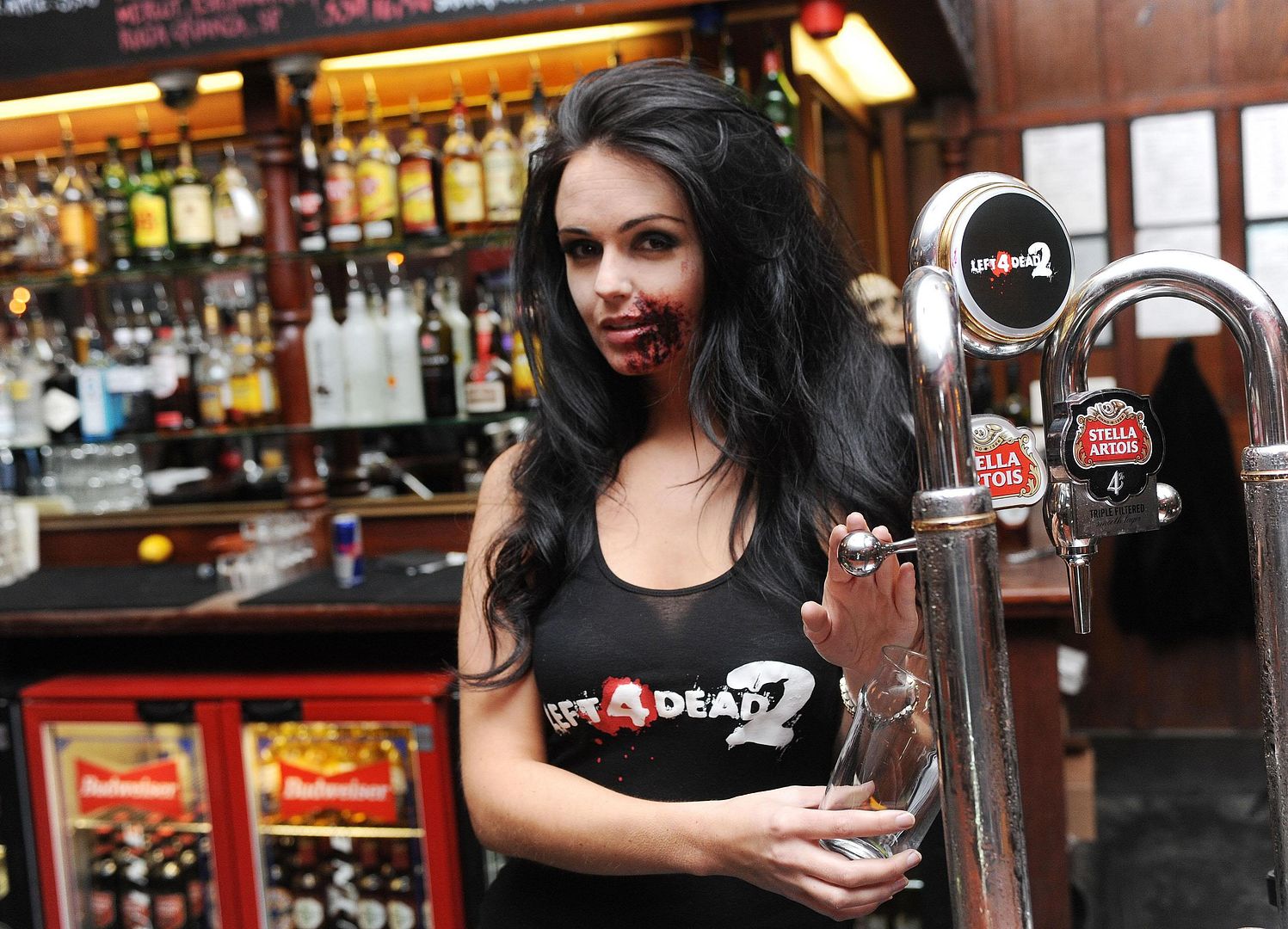 On Thursday night, The Old Blue Last, Shoreditch, was infiltrated by the undead and transformed into The Severed Arms Pub by Left 4 Dead 2, for one weekend only.
Zombiefied Hollyoaks barmaid, Jennifer Metcalfe joined the congregated 'Zombands' including The Priscilla's, Disco Bloodbath, The Vinyl Stitches and Ben UFO to celebrate the launch of the highly anticipated game.
At London's hottest undead music venue guests also got the chance to hone their post apocalyptic survival skills, testing their ability to endure a L4D2 outbreak. Guests drank green slime cocktails and mingled with the infected until dawn.
For more information, go to www.l4d.com. The game will be available in the UK from the 20th November on PC and Xbox 360 console.