Brendan Brown – Wheatus Interview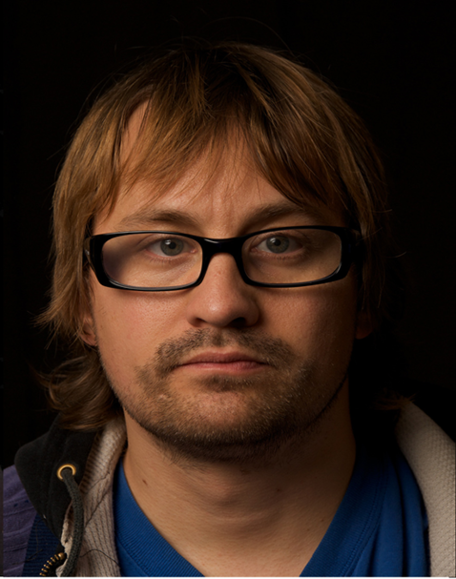 I had a chat with the wonderful Brendan B Brown ahead of Wheatus' UK tour…

Brendan, how are you?
I'm OK. A bit stressed with our dual vinyl 12″ EP release of Pop, Songs & Death Vol 1 & 2, separate US, UK & EU tours, as well as a reissue of the 1st record all coming before August 15.
Wow! The last time we interviewed you, you had just launched the first EP from Pop, Songs & Death – how is the project progressing?
Slow, because the music is very challenging but this music is the closest to how I actually feel as I've ever gotten so that's nice.
Has the 'donate to download' scheme been a success?
The wheatus.com donation download system has done much better than was expected. As you know with the music industry utterly disintegrated the only thing keeping us alive is our true fan base and the money those people so generously give to the wheatus.com donation page. We recently updated it with our 2nd & 3rd records, Hand Over Your Loved Ones & TooSoonMonsoon, so now there are literally hours of music you can have for free or donate for if you'd like to see us keep going.
Would you do it again?
Absolutely, the math seems to indicate that it's our only viable way forward.
Would you recommend it to other bands?
Yes I would, strongly. In fact, our bass player Matthew T. Milligan, also of Ventura Project fame, has helped our friends in AOF, Punchline & MC Lars set up their own versions of it – he can be reached through wheatus.com as well. It's a very efficient and easy system to utilise if you want to give people who are interested in you exactly what they are looking for at the best price with no middle man.
Are you guys touring in the UK this year?
I can confirm we will be touring the UK & EU in June and The London June 16 O2 Islington show is on sale now right here.
What are you looking forward to most about being in the UK?
You mean, besides stalking Stephen Fry for an autograph? Plain Chocolate McVities.
What do you dislike about touring here?
Not much really, most of it is pretty great, but there are some nights, when you have that particular combo of drizzle & cold wind, unique to the British Isle, where it feels as though a large, cold man is peeing on you slowly. It makes loading the trailer up after the show, how shall I put it? Shit!
What can we expect from your shows?
Well… it looks like we're a seven piece now. Doing our best to master this catalogue, there are now nearly 50 Wheatus songs that have been released. We like to kid ourselves that we can take requests, but on this one we're gonna need a set list. The new stuff from PSnD is sooooo different from anything we've done in the past. It's like being two or maybe three different bands when we draw from all the different corners. But LIFE is like that, if you were 11 the 1st time you heard Teenage Dirtbag, well, you're 21 now! That's literally the difference between an adult & a young child. My 21-year-old self had very little in common with my 11-year-old self, save a few fundamentals – when I was 11 I listened to AC/DC, Weird Al & Huey Lewis & the News, Cindi Lauper, Sha-na-na. When I was 21 I was almost exclusively into post hardcore straight edge music, Fugazi, Helmet, Quicksand, stuff I'd have no use for at 11. So, you know, now that I'm 36, I'm REALLY fucked up, and so the music must be as well, fact.
Do you think there is a noticeable difference between UK and US fans?
They couldn't be more different. We have absolutely NO pop radio success in The USA. But In The UK, Teenage Dirtbag is number 42 on the BBC Radio Sales Chart Of The Decade. The US people see us as this maybe, weird, underdog, indie pop rock band. That's a perspective UK people simply cannot have. We are in a rare position to see how different people react to us based solely on the introductory presentation they have received. Same band, same songs, different presentations. In The USA people downloaded us on the original Napster in late 2000 after hearing us a bit on Alt radio in smaller cities. In the UK they were 1st exposed to us on Radio 1, Virgin, XFM, TOTP, CDUK, in early 2001 etc… These divergent presentations make for very different reputations amongst fans. I sometimes think it might be a noble goal to get the true point across, but honestly, besides writing the material on PSnD the way it is, I have no idea how to go about that.
It's been nearly 2 years since you were here last – have you missed us as much as we've missed you?
Yes. I do love The UK. If it weren't so damn expensive to get to we'd be there all the time.
Where else do you plan to tour this year?
We're doing a small club run on the East Coast of the USA. And then we have some EU dates coming up.
What's the best and worst thing about life on the road?
The worst thing is worrying about the money. Everything else is fantastic. I actually fall into despair when I've not been out on the road for a long time.
Do you think it's easier for bands to survive in the music industry now or ten years ago?
It's easier to get started without any outside assistance now, and that is great. But it's harder to make money because people have gone off spending money on music and I don't fault them for that.
In an ideal world, how do we deal with music piracy?
Look, music piracy is not what's killing the music industry. Baby Boomer executives at the big media companies, they are the gatekeepers who deny youth culture trends because they think that what their generation did is better. So we have been force fed late 60's early 70's nostalgia & pseudo-stripper pop tarts for the last 15 years because that shit suits the tastes of 50-60 year old male executives. That's why kids don't value music, because it doesn't represent them or their current passions in any way. Piracy is a pimple on the ass of a cultural epidemic, the steadfast corporate policy that sees youth culture denied.
What do you think of MySpace, Facebook, Twitter etc as platforms for bands?
Love it all. We use it to survive, especially Twitter. I reach out and communicate with people every day, it's all vital to our financial survival as an independent band.
Is it important to reply to your fans on social networks?
I'd say it is the single most important thing an artist can do after writing great songs.
Are the charts a young person's game now (and by young we mean the Miley Cyrus & Justin Bieber's of the world)?
Ha! Don't tell Bono that, he'll loose his mind.
Who has been your favourite band of the noughties?
The Frames, I really like Dashboard Confessional, Paramore & My Chemical Romance. I really do think that AOF put out one of the best rock records ever, Above The Atmosphere. There's so much great hip hop too – The Streets, JayZ, Mos Def, Common, MC Fontalot, MC Lars… There's too much great music to name here, you'd get angry with me.
Who is going to be big this decade?
The band that finally leaves all baby boomer advice and council in the dust… I don't know.
Describe Wheatus ten years ago in three words.
Confused, bronchial, sleep-deprived.
Describe Wheatus now in three words.
Confused, reckless, Jungian.
Describe Flecking Records in three words.
Flaming, indomitable, tart.