Erik Chandler – Bowling For Soup Interview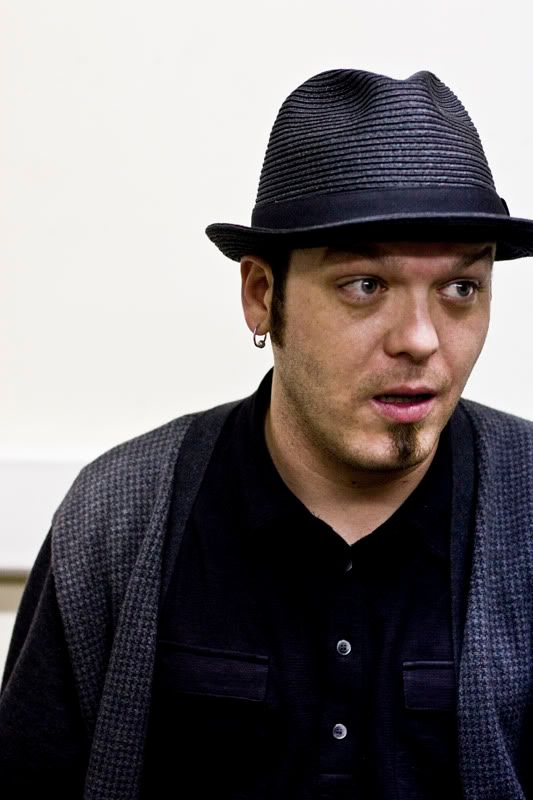 We had a chat with Erik Chandler, bassist of legendary band Bowling For Soup, during their UK acoustic tour.

You're currently in the middle of your first ever UK acoustic tour. How has the response been so far?
The response has been really, really cool so far. I mean, better than we anticipated it would be! I thought it would be really cool but every night has been way better than we could have ever imagined. It's been fantastic!
You guys first started performing together in a coffee shop sixteen years ago. Did you ever imagine you would become so successful and manage to do this for a living back then?!
We started doing this just to have something to do and to have fun. We never set out with any imagination or desire to be doing this for a living sixteen years on so we're all very aware of how blessed we are to still be doing this.

Lucky! With one-hit wonders coming and going all the time, you're a great example of a band that has managed to remain consistent in terms of success over the course of your career. What's the secret?!
We always said we were only going to do this until it wasn't fun anymore and we've stuck to that. I always say that anytime you see us play live you can be pretty much guaranteed that we are having a better time than anybody else there is. I think that really comes across to the audience and helps them to have a great time too which is what keeps bringing people back.
If someone hadn't heard of your band or your music before, how would you describe your sound to them?
I tell people all the time that we're a rock band that plays pop music and I think that pretty much sums it up! Its poppy rock music and I like it that way!
You've toured with a lot of amazing bands in the past. If you could choose, what would be your dream tour line-up?
Oh God! That's a tough one! It would have to be Bowling for Soup, Green Day and the Foo Fighters! I think that would be an amazing show!
Are you still planning on filming a documentary about your hometown?
We are! It's kinda been shelved for the time being because when we were trying to shoot it we couldn't actually get the four of us all together in the same place at the same time to do it! It was right after we finished recording the last album and everybody was kinda getting their shit together at the time before we took off out on the road! The idea was to go back to our hometown and hit all the places we used to hangout like bars and restaurants and visit all our old high schools. Its the first time ever in the history of the band that we haven't been able to get everybody together but it was just because everybody was so busy and we are definitely still planning to do it! It'll probably be next year now though!
So, any scoop on what's next for the wonderful Bowling for Soup?
We're going to start writing new songs when we head home and we're hoping to record a new album in June. We'll be over in the summer for some UK festivals and then again in October for a full-band headline tour as well! It's in the planning stages just now but we'll hopefully be announcing the dates in May.
For more details, visit www.bowlingforsoup.com.
For info on the UK tour, click here.
Interview by Amy Anderson