Chipmunk flashes Jedward a WTF look!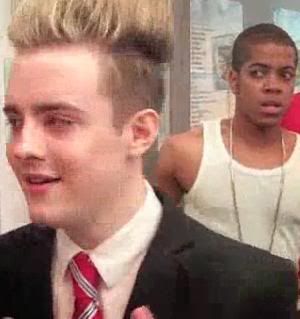 John and Edward "Jedward" Grimes have treated fans to a private video of them meeting famous people.

The private video (read: album promotion) shows the X Factor twins meeting various celebrities behind the scenes.
There are a few funny moments, our favourite probably being Chipmunk's WTF face. Standing back and watching the twins doing their thing, his face was a picture.
Stay tuned until the end to see John/Edward show you how to use various parts of the car, and make a very rude hand gesture without realising.
Check out the video below.