Joe Dexter – Orange Interview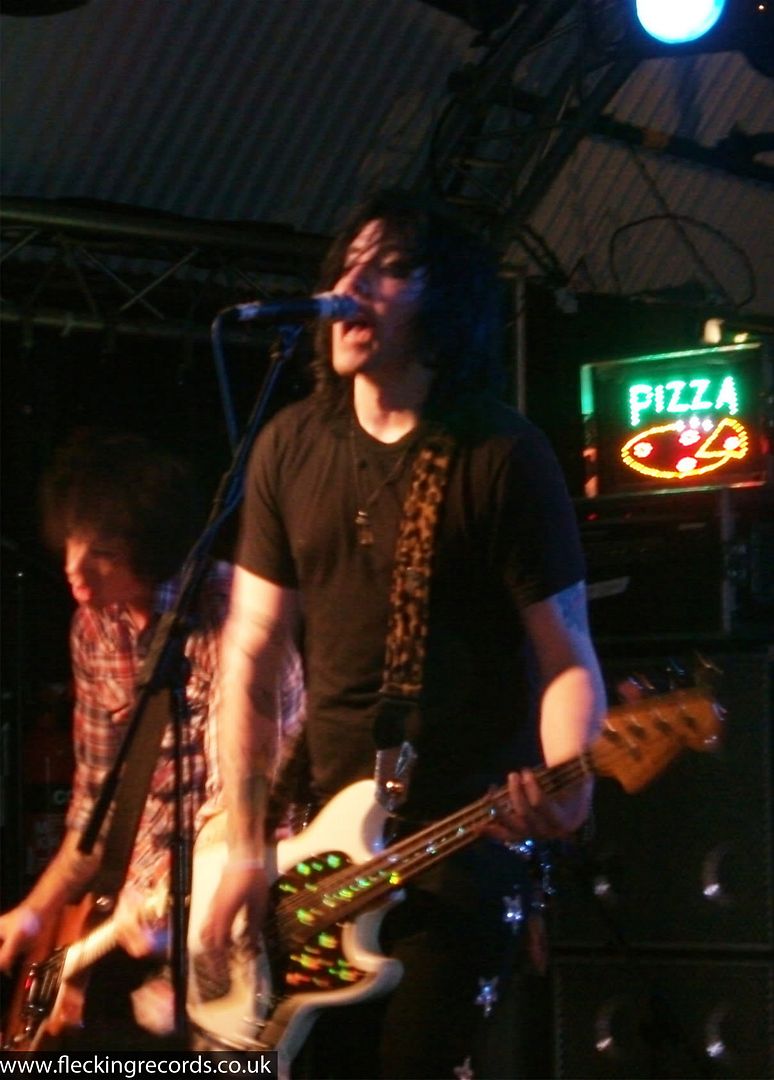 We had a chat with singer and bassist Joe Dexter, ahead of Orange's UK tour.

Hello Joe, how are you?
I'm great! Loving being in the UK again. It's good to be home.
The last time we saw you, you were on tour with Zebrahead and MC Lars. How was that?
Dude, BEST TOUR EVER. We had so much fun and Zebrahead have really become our closest friends. I didn't think it was going to get any better than when we toured with The Misfits, The Adicts and UK Subs but I was wrong about that. Both tours were epic moments in my life but Zebrahead took the cake.
What was the most rock 'n' roll thing to happen on that tour?
[laughs] There has been a lot. Zak and I had a foursome once. Luckily we managed not to cross swords!
And the least?
We got really excited that a venue on the last tour gave us burritos.
You're back in the UK for another tour this month, what can we expect?
Supreme awesomeness! It's our first headlining tour here so we're really excited about it. Headlining tours in America suck and are sooooo boring. The UK rocks. Hard.
What's your favourite thing about being in the UK?
Everything. The food is amazing. I have no idea why England has such a bad reputation! Indian food made by real Indians. Mmm yum yum. The food in LA in soulless.
Is there anything you don't like about being over here?
Yeah, one thing is I really miss is my beloved pooch. My arc angel, my little one, my professor. I have many nicknames for him but you wouldn't think he would need them considering his name is Prince Hollywood.
How do UK and US fans compare?
Our fans are great all over the world. Our UK fans are so much more fun though. Our last tour really made us see just how much we want a career here in the UK. I mean, Brits actually just hang around and have fun here at shows. It's so refreshing. In America we're just so used to seeing kids with their arms folded and looking at us like they think they are judges on American Idol or some shit.
Why are you guys called Orange?
It was the name of the first song I ever wrote which you can hear on our first album Welcome to the world of Orange. As it was my first song and my first band I felt it represented the beginning of this big journey I was about to embark on. Nine years on here we are.
How would you describe your sound?
Elvis Costello taking Green Day to see The Cure.
We hear you've recorded a song for the movie Arthur?
Yeah! I just signed a publishing deal and we got the gig to do the theme song to the remake of Arthur starring Russell Brand!
After the UK tour, what's next for Orange?
We're hopeful to come back one more time before the year ends.
We want to get to know the rest of the band a bit better.
Who is the…
Funniest?
Zak.
Grumpiest?
Zak.
Coolest?
Me. Duh.
Geekiest?
Perry.
Bravest?
Alec.
Smelliest?
Zak.
Who is the best dresser?
Perry.
Who spends the longest on their hair?
Definitely me [laughs].
Tell us a random fact about yourself, and the other guys.
I still love Pokémon. Zak shaved his chest hair into a heart once. Alec's family owns an organic crisp company and Perry's dick is exactly the same length as his brothers. I do not know this from personal experience.
Describe the band in three words.
FULL TIME SEXY!
Click here to visit Orange's MySpace and click here to win two guestlist spots to see Orange on tour.