Bowling For Soup on Disney's Phineas and Ferb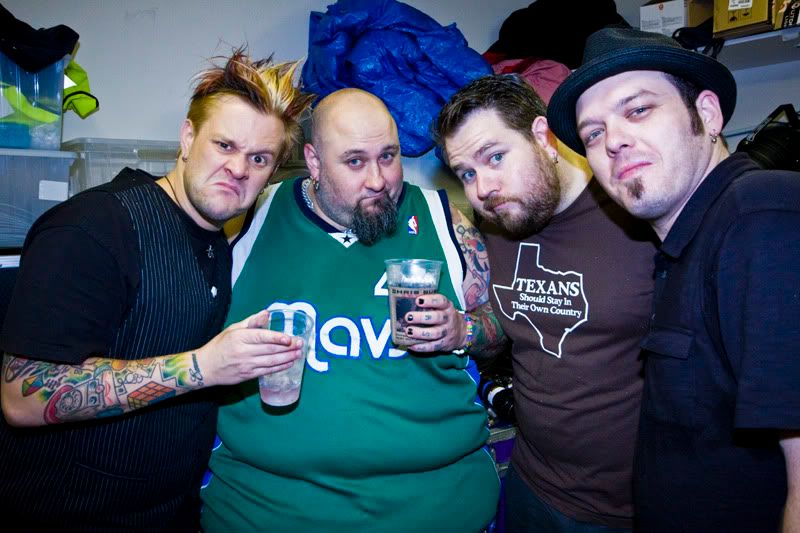 Cartoon versions of Bowiling For Soup have appeared on Disney's Emmy Award-Winning Phineas and Ferb show.

Regular viewers of Phineas and Ferb – the Disney Channel's hit cartoon show that is rapidly becoming cult viewing for adults as well as children – will be familiar with the show's insanely catchy theme tune. What they may not know, however, is that the song is performed by Texan pop-punks Bowling For Soup.
Now an extended version of the Emmy-nominated track, titled "Today Is Gonna Be a Great Day", has been put together with a sequence starring a cartoon version of the band.
Phineas & Ferb is a cartoon show is about two stepbrothers who try and find ways to make every day of their school summer holidays as exciting as possible, much to the annoyance of their sister Candace. It was created by self-confessed Bowling For Soup fans Dan Povenmire and Swampy Marsh (creators of another cult cartoon classic "Rocko's Modern Life"), who specifically asked for the band when it came to creating an instantly recognisable theme song for the series.
Bowling For Soup frontman Jaret Reddick is a regular guest on Phineas & Ferb, providing the voice for Danny, the lead singer of the band Love Handel, and regularly collaborating with the show's creators on music for various episodes of the series. He's also co-written a track for the forthcoming Phineas & Ferb movie.
Dan Povenmire explains: "I was a huge fan of Bowling For Soup since 1985… you know, the song, not the year (pretty sure BFS was not a force on the musical scene in 1985, I mean what would that make them, in grade school?) so when Disney asked if there was a band I'd like to do the theme song I threw their name out. I was ecstatic when they said yes, and even more thrilled to find that Jaret is one of the best and easiest collaborators with which I've had the pleasure of working. We liked him so much we cast him as Danny, the lead singer and guitarist for the band Love Handel, which has quickly become a fan favourite."
"We have since brought him in to help us write songs for the show whenever he is in town and it is always a joy. His musical and lyrical sensibilities are so good that it is, quite frankly, surprising that he does not bring a huge ego into the song-writing sessions. On the contrary, he is 100% there for the best possible song and makes the process effortless."
Check out the awesome video below.