Check out 3Oh!3's amazing Double Vision video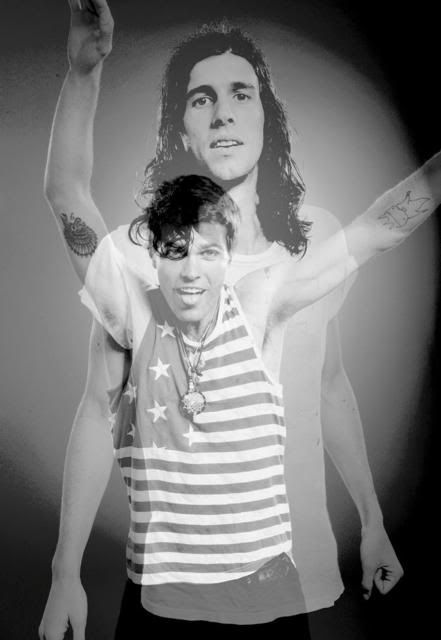 3Oh!3 have come out with yet another catchy tune and one of the coolest music videos we have ever seen!

Double Vision is out on 27th September and is taken from their album Streets Of Gold -which is out now and features other awesome 3Oh!3 tracks such as Don't Trust Me (the song that made us first fall in love with Sean Foreman and Nathaniel Motte) and Starstrukk.
The duo were recently in the UK, whipping the masses at T in The Park and Oxegen festivals into a gang-sign-throwing, finger-licking frenzy, they also played a rapturously received sold out show at London's Kings College.  As well as the newly announced September tour the band are back on these shores in August to play the Reading and Leeds festival.
You can check out the simply genius video below.