You Me At Six Interview – Vans Warped Tour
How do you find US/Canadian fans compare to UK fans?
Chris: I think in America they're definitely abit more reserved. 'Cause it's such a big country you've got to play so many more times before people actually start to know who you are. I think Americans need shouting at before they actually start dancing and joining in.
Dan: Yeah.
Chris: Whereas in England, they're definitely a lot more "on it" with music.
Dan: Yeah, you know like Dubstep, well obviously it's like pretty massive in the UK and it's only just coming over here now. Like last year, if you had mentioned Dubstep people here would have been like "Who? What?", now it's like the new cool thing.
OK, so what is next for You Me At Six?
Chris: We are busy! After this, we go home, for a day, then we go to Belgium and do some European festivals.
Dan: Then we've got Reading and Leeds festivals.
Chris: Then a tour through Australia, then a Euro tour, loads of stuff.
Dan: Yeah, then in December we're doing a headlining tour through the UK and Ireland.
Sex Drugs or rock 'n' roll?
Chris: All of them!… minus the drugs?
Dan: Sex. If we could replace the drugs for alcohol then all of them.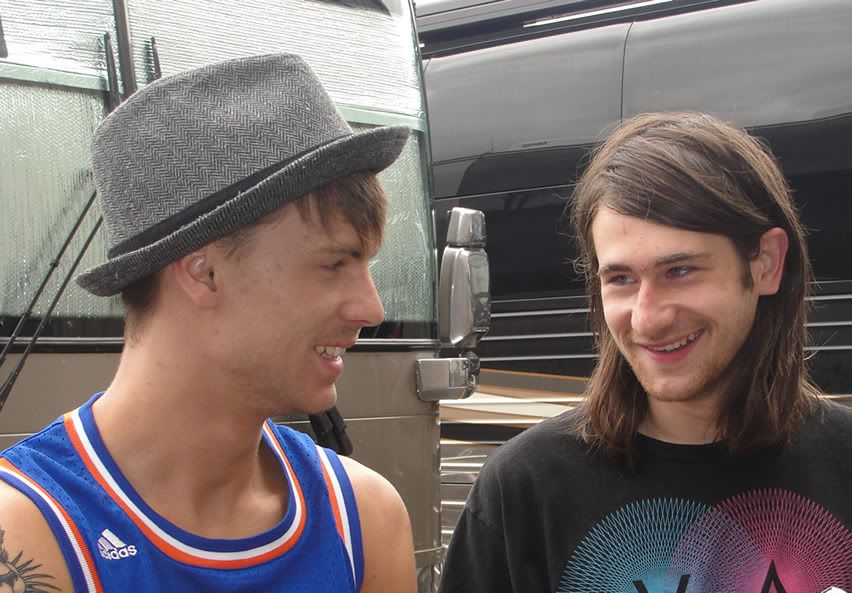 Interview by Tanu Ravi.