Chris Jay – Army Of Freshmen Interview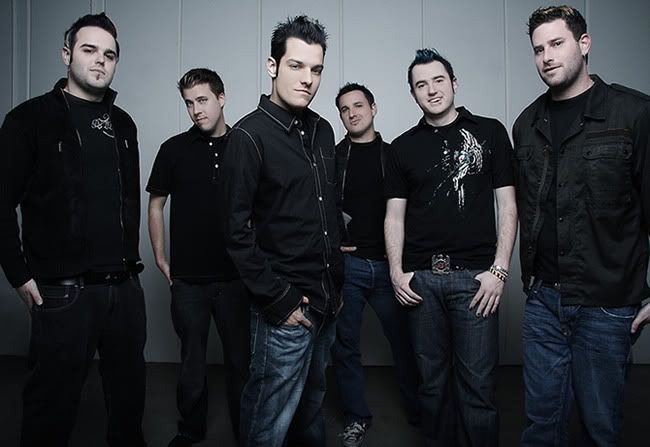 We caught up with Army Of Freshmen front-man Chris Jay, ahead of the band's upcoming UK tour.
The lovely Chris dished the details on their new single, Body Parts, their upcoming tour and his love of Mr. T.
Hey Chris, how are you?
I am relatively good. Not sure if I'm hungry or not.
It's been as while since we last spoke, what have you guys been up to?
Getting fat, but we're working on that.
How was the UK tour last year?
Great! We didn't know what to expect as it had been a while, but the solo shows all had good turn outs. We personally had a lot of fun and just being at Sonisphere was a blast. I love being part of that big festival atmosphere.
You're coming back next month. Excited?
Yes! Not excited about the airfare prices but so excited to be playing some big European Festivals. Groezrock is legendary and to be on the main stage is so unreal! Plus we're doing an arena show in France – Dropkick, NOFX, Apoclyptica, Sick Of It All and… us. I know, right?
Which bands are supporting you?
We've got our friends, Lost?, on all the UK dates as well as some other bands that are doing one or two shows, homies like Castelle, Redemption, AMFX. We always try and hook up bands that we are friends with or have produced. It's only a few shows and we'd like to be with our friends.
What can we expect from the tour?
Six guys very excited to not be at work! It's almost like a spring vacation for us, so things could get out of hand fast.
Do you have any favourite cities or venues over here?
Like them all for different reasons. Last time we were in Leeds was a blast though, they kept the bar open and we must of partied until the sun came up, we were already delirious from jet lag and all the travel, we came to show straight from the airport.
Do you have any horror stories from previous UK tours?
Quite a few! The worst was when we were opening for Bowling For Soup for the first time and we woke up early 'cause the tour bus was picking us up and then we were picking up American Hi Fi who were sharing the bus with us. Well… there we were with all our gear standing out in the cold in London and the bus never showed. There was some confusion and it was already on the way to Manchester. We did a National Lampoon mission to make it up there with all our stuff. It was Planes, Trains and Automobiles and we barely made it… but we did. Would of loved to have had a picture of all of us standing there for a bus that never came.
Any run-ins with the law?
Umm. No, not that I can think of. We've seen some pretty bitching chav fights outside of chip shops late at night. That's always a good time. Some of us actually got in a semi fight at chip shop in Northampton, I think Mike got suckered punched but the mighty Aquabats stepped in and saved us. Imagine that. They pretend to be superheroes and in some cases actually are!
Would you say you boys were rock 'n' roll?
Yes. I don't think we're "Motley Crue, pass the needle, bury the stripper" rock and roll, but I think we'd surprise a few people on the right night.
Tell me something that will make you sound really cool.
I was sued by a member of the Beach Boys for millions of dollars. Not sure if that's cool or not but makes a good story.
Tell me something that will make you sound really nerdy.

I collect Mr. T memorabilia and once on tour, I was awoken by our road manager who was in a frenzy telling me Mr. T was inside a copy shop! I sprung into action and just happened to have my Mr. T puffy stickers on me. Got a picture and autograph and everything. Lots a people made fun of me for caring those puffy stickers around but those fools have been pitied.
Tell me about your new single, Body Parts.
It's pretty gosh darn rocking. It's off the EP we made last year but we're kinda releasing it as a single now. Super catchy, straight forward song but has some interesting parts that are kind of tricky for AOF. 'Bout as proggy as we'll ever be!
What's your favourite body part?
Good question. On a girl… well… boobs. It's an eternal struggle but I follow my boy Kenny Power's lead on the boobs vs. butt debate.
What can we expect from the video?
We're getting ready to film and dare I say if it all goes according to plan, this should be the best video we've ever done. We're dressing up as gunslingers… been a slight dream of mine for a while to pull that Western concept off but anything and everything can go wrong with videos so I don't want to get too excited yet.
We're still holding out for another Get Happy your with you guys, Wheatus and Bowling For Soup – who do we have to sleep with to make it happen?
When I find out… I'll tell ya!
For more info on AoF, and to check out their UK/Europe tour dates, click here.