Funeral For A Friend stream new album on Facebook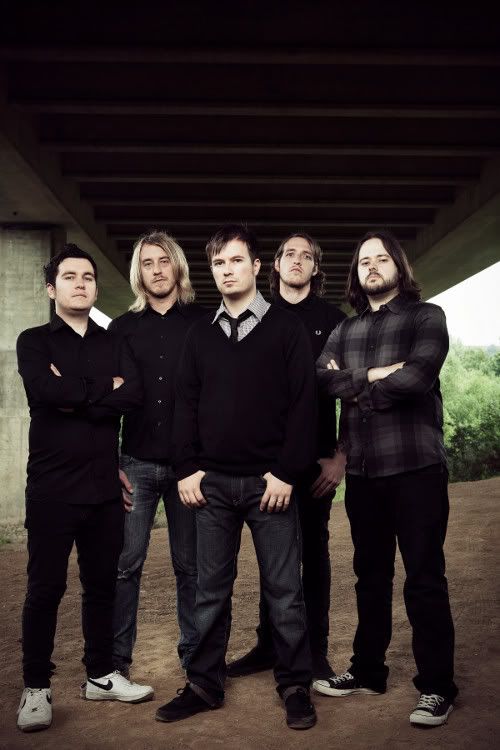 Funeral For A Friend have made their new album available for fans to hear in advance via Facebook.

The Welsh rockers are set to release their fifth studio album 'Welcome Home Armageddon' on 14th March, but if you can't wait it is now streaming in its entirety pre-release at www.facebook.com/funeralforafriend.
Produced by previous collaborator Romesh Dodangoda, the band homed in on the essence of their new material in a way which would present the new tracks as being as true to their live show as possible. The result of this approach will no doubt send shivers down the spine of many a FFAF fan.
Embracing the heady mix of raw heaviness and pure melody which helped establish the band's name when they were starting out, Matt describes the album as "a fist in the face followed by a kiss on the cheek". The heavier vocals take an integral role on several of the tracks. Drummer / vocalist Ryan Richards commented on his contribution to 'Front Row Seats To The End of The World' – "It was a lot of fun for me to do a lead vocal again on a track, as it's probably something I've not done since way back on the first record." The track will be released as a free download at the end of January. The visceral explosion of riffs, screams and melody is one that fans of the band already know and love but the constant shifts of gear in rhythm and twists and turns in this track will keep everyone guessing as to what's round each corner.
From the fast, punky feeling of 'Old Hymns', through the seven-string guitar led riff spectacular 'Aftertaste' and the even more riff-heavy 'Spinning Over The Island', FFAF have crafted an album of potential classics with each track as exciting and unpredictable as the one before it. Anthemic songs with killer melodies such as album closer 'Welcome Home Armageddon' and 'Sixteen', which actually started life as an acoustic number, are further demonstrations of the band's songwriting prowess and their ability to incorporate a multitude of different musical elements.
The apocalyptic sway in the title track of the album 'Welcome Home Armageddon' is explained by vocalist Matt Davies-Kreye – "A friend of mine was mentioning how he felt that the best thing for the planet was for the human race to just drop dead and at times I can see and understand his way of thinking but a big part of me has this (probably) misguided faith in humanity to kind of steer the ship in the right direction for a change. So 'Welcome Home Armageddon' is the idea of patiently waiting for the end to arrive at your doorstep and give you a nice big hug."
The band will also hit the road next week with a string of dates at intimate venues, some of which are in towns they've never actually played before. The extensive run of dates has been purposefully plotted to traverse through those venues which both longtime fans and those who have discovered FFAF in recent years will appreciate for their up-close-and-personal feel. Support on these dates will come from fast rising British band Rise To Remain.
Tour dates are as follows:
16 Mar Aberystwyth – Arts Centre
17 Mar Buckley – Tivoli
18 Mar Penrith – Leisure Centre
19 Mar Edinburgh – Bongo Club
20 Mar Glasgow – King Tuts
22 Mar Bury St Edmonds – Apex
23 Mar Birmingham – Academy 2
24 Mar Manchester – Academy 3
25 Mar London – Relentless Garage
27 Mar Liverpool – 02 Academy
28 Mar Stoke – Sugarmill
29 Mar Wakefield – Black Flag
30 Mar Durham – Live Lounge
01 Apr Poole – Chords
02 Apr Saltash – Livewire
03 Apr Wycombe – Academy
05 Apr Brighton – Concorde 2
06 Apr Coventry – Kasbah
07 Apr Gloucester – Guildhall
08 Apr Wimbledon – Merton Manor Club