New Celeb Trend: Ring Finger Manicure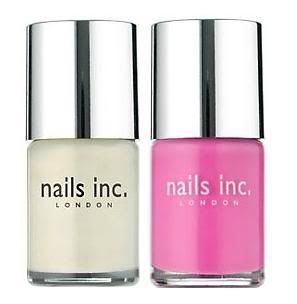 Anyone who's anyone will be sporting a ring finger manicure this summer.

The latest craze is simple really – just paint your ring finger nail a different colour to the rest of your nails.
Celeb fans include actress Vanessa Hudgens and super-stylish tennis player Serena Williams who has been showing off her glitzy purple and silver nails on the court at Wimbledon.
"It's definitely not cool on my nails if I fall because I can potentially break one and that makes me really upset," Serena said of playing the sport with her long nails. "I have three weeks to get through without breaking a nail."
You want to pick contrasting colours that go well together. We really like Nails Inc, which you can buy from Boots by clicking here.