Hessu Maxx – Reckless Love Interview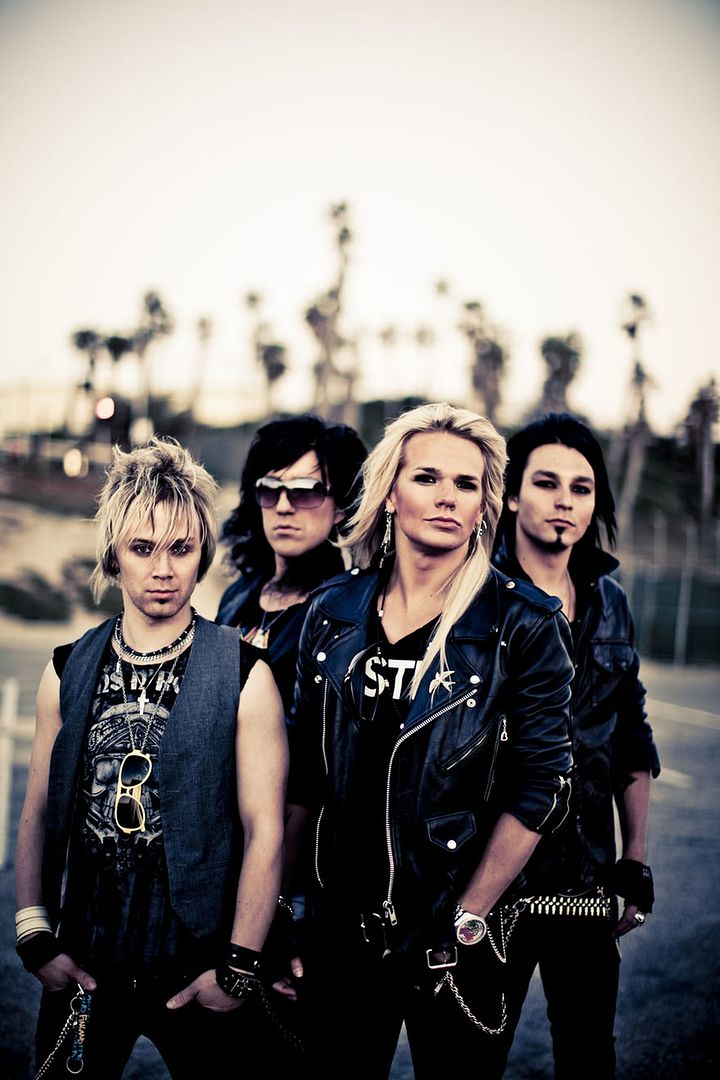 We had a chat with Hessu Maxx, drummer of Finnish glam metal band Reckless Love.

Animal Attraction was released last week, what is everyone saying about it?
Animal Attraction has had amazing response from people all over the world! In Finland it's yet another hit in the radio stations after HOT! It feels great, and it gets better all the time! It seems that people all over the world are listening our music more and more day by day – but this is just the beginning!
The album is available on iTunes, has this helped album and single sales?
Of course it helps, but in Finland digital sales are not counted towards a gold album for example. It's a shame because CDs are more rare these days, people are buying digital versions more and more.
How long did it take to complete the album (out now) once you started?
Drums were recorded in four days, bass in one day and guitars and vocals in maybe 2-3 weeks. The problem is to get that kind of time in one period, almost impossible for us, because we were touring at the same time.
Do you have plans to tour other countries soon? Where is your biggest fan base?
It's hard to say at the moment. There are a lot of fans all over the world but we can't promote/tour the whole world at the same time, but we will soon take more steps in every way! The USA is welcoming us very well but sadly we haven't have time to tour there yet. Hopefully next year we are ready for that! And also all over the world. I think we have the best fans where ever we go! Crazy and Reckless fans!
What's your favourite thing about being on stage? Do you have a favourite song to play live?
I think for all of us being on the stage is the best thing and the best place to be! All of our songs are great live songs! It's very hard to pick one favorite!
You guys were in California earlier in the year. How was it being in the sun and surf? Did you film any of the HOT video, and did any of you fall for a California Girl?
There will be scenes in other videos from California too… you will see those soon.
We played in the Viper Room, and also had a showcase at Worldwide Radio Summit! And of course there was this surprise song with Steel Panther at the HOB on Sunset Strip! We played PANAMA together! The weather was beautiful, girls were beautiful and it was a great trip for us!
We've noticed from Twitter that you guys are all over the place!
Pepe and I went to Egypt for holiday and Olli was shooting more scenes for our upcoming videos in LA. The simple secret is that you have to remember to charge your batteries every now and then – for me sauna helps. We try to keep in shape by jogging, working out at gym etc. but sometimes you just need a good night sleep.
Which glam 80s band influences you the most?
David Lee Roth, Kiss, Def Leppard, Bon Jovi etc. Lots of great bands, and not just from the 80's!
Are you making glam mainstream again?
We believe that we have started something new again, bringing back the 80´s style in music and also in "fashion", for some it never died, for youngsters it's a new thing. We are doing our own thing, the kind of music we want to do, and it sounds like 80´s because we love 80´s kind of music! In Finland HOT was number one/in the top three on the radio stations during the summer, so I guess it's safe to say we are bringing our music to mainstream!
To find out more about Reckless Love, check out the official website.