Celebrities & their privacy – where to draw the line?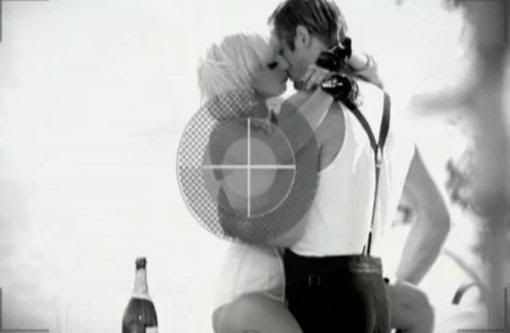 Celebrities are just like us (apart from being rich and famous) – there are different kinds of people with very different comfort zones.
We expect a lot from our celebrities these days. It isn't enough that they entertain us, there's a huge demand for insight into their private lives too.

Some celebs are happy to oblige, just look at Katie Price. The glamour model is happy to have cameras follow her around during her day-to-day life and even her major life events like weddings. She isn't shy about involving her family members in her shows, and she will openly talk about the intimate details of her life.
Then we have shows like The Only Way Is Essex and Jersey Shore. The stars of these shows are just like Katie, only in reverse. The likes of Amy Childs, Mark Wright, Snooki and The Situation are only famous because they allowed us into their lives via (allegedly) reality TV shows.
Celebrities and shows like this give us a thirst for the dirty little details – but not all celebrities are so open. Inception actor Cillian Murphy is an example of a celeb who values his privacy. Known for his reluctance to discuss his private life, Cillian lives his life in a way that will not attract the attention of the press.
"Some celebrities live their lives completely in the papers," Cillian said in an interview with The Sunday Times. "I abhor all that stuff. For that to be sustained it has to be fed. I haven't created any controversy. I don't sleep around, I don't go and fall down drunk."
This is something that is clearly working for Cillian, and I can think of a few celebrities who might like to give that a go. If you are selling your wedding photos to magazines and dishing the intimate details of your love/sex life in interviews that you are being very well paid for, are you not inviting people into your private lives and encouraging them to take an interest?
Could this be extended to the likes of Taylor Swift, who openly admits to penning songs about her love life? Taylor has quite a few heartbreaks under her belt despite her 22 years of age and has openly admitted that she has written certain songs about certain people. However, when it comes to talking about her love life or who the songs in question are about, Taylor refuses to dish. Is it her right as an artist to use her personal life to make music without answering questions, or is this sparking too much interest into her life?
Taylor is very good with her fans though, and believes that if you don't like your fans coming up to you, then you shouldn't be in showbiz.
"I have heard it a lot from people lately and it just seems to be a no brainer," said Taylor. "If you don't like talking to people and have strangers come up to you, you shouldn't do it.
"I am lucky to be here and happy to be here and it is the fans that got me here so I am going to say hi to them as they come up to me in a coffee shop. It's not a big deal."
Justin Bieber, who is undeniably hugely famous, also struggles with his privacy when it comes to fans.
"I love my fans with all my heart. That isnt going to ever change," Bieber wrote previously in a series of tweeted. "There will be times when I want privacy… when I want to be a big brother, or a son… or a grandson. That doesnt mean I dont love and appreciate my fans. We r a family 2. that isnt gonna change. I see all the comments. I'm here. still justin and it isnt about me it's about my friends or my family."
That's all well and good, but he has also been caught on camera shouting "f*ck you!" and giving the middle finger to girls who were following him around Disney World.
Tommy Lee recently ranted about fans who ask him for a photo, believing that he doesn't owe them anything because it was his own hard work/practice/talent/luck that got him where is today. Naturally, the tone of this Twitter rant has angered some of his fans.
Well documented in the Lady GaGa song, Paparazzi, fans do want their photograph taken with their idols – and in turn, these idols want their photograph taken with their idols.
Even if you don't mind posing for photos and spending time with your fans – who in turn respect your privacy – you can still find those boundaries breached. Not all celebrities who get harassed by the media "ask for it". Some do everything they can to keep their private lives separate from their personal lives, and still get unwanted extra attention.
Take Twilight stars Robert Pattinson and Kristen Stewart – they are sometimes annoyingly hush-hush about their private lives, and yet they are still harassed by the paparazzi. There have been reports of Robert and rumoured girlfriend Kristen hiding from the paps in police stations and Rob was even reportedly involved in a minor car accident – thought to be caused by photographers.
Then we have Adam Lambert. The super-nice singer had a run in with the paps while on holiday. Adam was trying to enjoy time off with friends when a pushy snapper went too far, which resulted in a scuffle and the pap actually reporting Adam to the police for battery!
We want to know what you think – do celebs deserve time out of the public eye, or is this what they sign up for? Vote below.