Marlon Wallen – Flawless Interview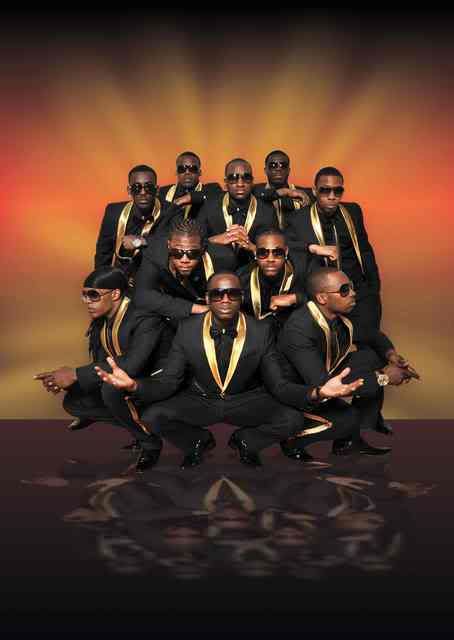 After losing out to fellow dance-act Diversity in last year's Britain's Got Talent final, most people would have bet on the unarguably talented Flawless dissapearing into obscurity like most other former reality show contestants seem to do. However, against all odds Flawless have risen from the ashes of their Britain's Got Talent defeat, only to shine even brighter than before. With a starring role in the hit film Street Dance 3D and a new stage-show entitled Chase the Dream, Not The Competition set to take the Edinburgh Fringe Festival by storm, Flawless are certainly taking their own advice! We caught up with choreographer Marlon for a chat…

Flawless are debuting their new show Chase the Dream, Not the Competition at the Edinburgh Fringe Festival next month. What can fans expect from the show?!
Basically, they should expect to see things that they haven't seen before from Flawless. There's only so much that can fit into and be showcased within a ten minute performance and this time round we're performing seeing a near-enough hour show with full-on dancing, so it's going to show a lot more in terms of what other skills we have! As individuals, we all have our own individual strengths so we'll be able to put across our personalities and characters more too! It's going to be an emotional rollercoaster! [laughs]
Have you guys ever performed at the Fringe before?
No, we've not but we're so excited to go because we've heard so much about it! The vibe and the atmosphere is totally what we're all about so we can't wait to share that with everyone else!
There's definitely a buzz about your show…
We've got a buzz to go there! We can't wait! [laughs] Good times! Good times!
Obviously, you're best known for your appearance on Britain's Got Talent, but you were already making a name for yourselves in the dance industry before then. How much of the success that you are enjoying now do you think is actually down to Britain's Got Talent?
I'd say a good percentage because the main thing Britain's Got Talent has done for us is give us a national platform to let a lot more people know who Flawless are and what we're all about. Obviously we've been doing our thing together for five years now so in terms of experience and understanding each other we've obviously already gone through that stage, so to now get that extra exposure and to have people recognize us all over the world is absolutely phenomenal.
How different do you think things would have been had you actually won? In a way, are you actually maybe thankful you didn't because of all the opportunities you've had since then?
Getting to the finals was a bonus for us but from the very beginning, before the competition even started, we said we were there to showcase our talent, show everyone what we could do and share our talent, not to just chase the competition. We were happy to just get to the live show – we honestly felt like we had already won just by getting through to the first live show! It's a great feeling to be given that platform to perform on TV and to have 15 million people voting for you because they enjoyed your performance is amazing. If you really love what you're doing then nothing should stop you – certainly not a competition!
Street Dance 3D has famously inspired many youngsters to take up dancing. Is inspiring others something which is important to you and something you strive to do as a dance troupe?
Yes! That is definitely the key behind what we do! It is so important to look at it as more than just in terms of dance too. We want to inspire and encourage all different people to do whatever it is they want to do. That's what our show is about– it's called Chase the Dream for a reason. We want everyone who comes to our show to leave with something – yes, you will be entertained and yes, there's a lot in there for the audience but we want the audience to leave with the positive message we're trying to get across – that whatever career path you want to take or dreams you have whether they involve dance or not, you should just go for it!
Well I think Flawless are a great example of an act who have never given up on their dream and have achieved it as a result!
Yes, thank you!
How did you actually get into dance in the first place and who initially inspired you?
I was a self-taught dancer to be fair. What happened was I used to watch a lot of break-dancing and music videos like James Brown, Michael Jackson and Fred Astaire and that got me into dancing because I was so inspired by those people. I decided I wanted to play a part in that and contribute to what had been given to me by them through dance so I took it up.
And finally, what message would you like to portray to your fans?
If you want to chase your dream just go for it. There are lots of opportunities out there for you. I think a lot of people just get comfortable being stuck in a 9-5 job and some people just don't dream anymore. I think it's healthy to dream and to strive for more. Don't hold back, just go for it!
Anything else you would like to add?
Through the experience of our journey, what is most important to us is to stay humble through all the hype and give back by sharing what we have so that people know not to hold back. We can't wait to perform in Edinburgh and look forward to seeing everyone there!
Flawless will be performing Chase the Dream at the Underbelly in Edinburgh throughout August. For more details and to book tickets log onto www.officialflawless.com
Interview by Amy Anderson.