Comedian Leigh Francis shows off impressive iPad art on Twitter
Bo' Selecta! star Leigh Francis has been using his new iPad to show off his impressive drawing skills on Twitter.

Francis has drawn everyone from Pineapple Dance Studios' Louie Spence to Michael Jackson on his new toy. A personal favourite of mine has to be  'Peppa pig all grown up' – that one definitely has to be seen to be believed!
Speaking about the gadget Francis tweeted: 'Loving the iPad, Can't put it down. Its nice to draw on so yes it is a very expensive Etch-a-sketch or a very cheap computer? Anyway I like (sic)'
All Leigh's drawing can be found on his Twitter: @LeighFrancis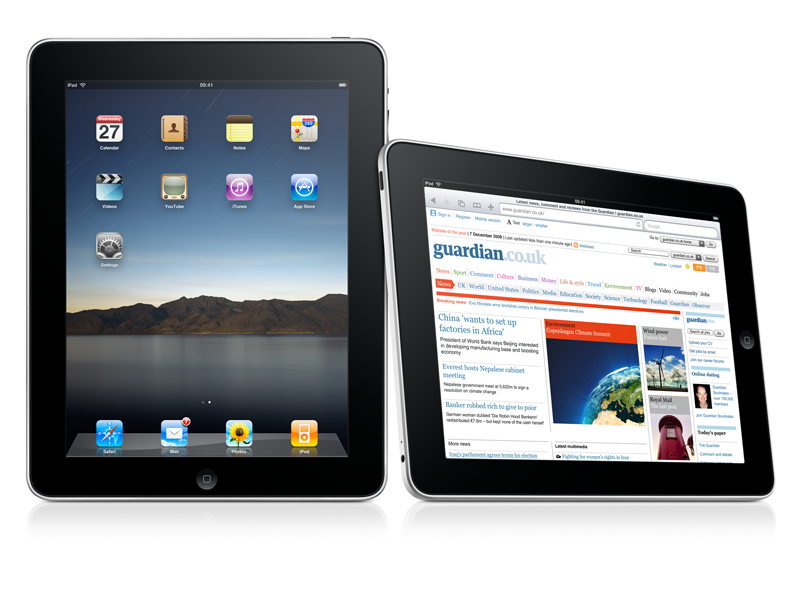 Apple announced on May 31st, 2010 that they have sold over two million of the 'magical' devices:
'Apple today announced that iPad sales have topped two million in less than 60 days since its launch on April 3rd. Apple began shipping iPad in Australia, Canada, France, Germany, Italy, Japan, Spain, Switzerland and the UK this past weekend. iPad will be available in nine more countries in July and additional countries later this year.
"Customers around the world are experiencing the magic of iPad, and seem to be loving it as much as we do", said Steve Jobs, Apple's CEO. "We appreciate their patience, and are working hard to build enough iPads for everyone".
iPad allows users to connect with their apps, content and the Internet in a more intimate, intuitive and fun way than ever before. Users can browse the web, read and send email, enjoy and share photos, watch HD videos, listen to music, play games, read ebooks and much more, all using iPad's revolutionary Multi-Touch user interface. iPad is 0.5 inches thin and weighs just 1.5 pounds — thinner and lighter than any laptop or netbook — and delivers up to 10 hours of battery life.*
Developers have created over 5,000 exciting new apps for iPad that take advantage of its Multi-Touch user interface, large screen and high-quality graphics. iPad will run almost all of the more than 200,000 apps on the App Store, including apps already purchased for your iPhone or iPod touch.'
*Battery life depends on device settings, usage and other factors. Actual results vary.